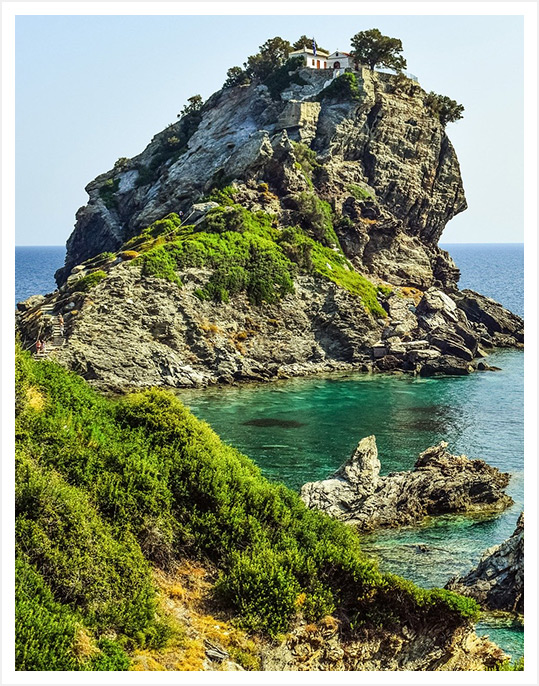 Our area
Athina Apartments | Traditional Guesthouse Neo Klima Skopelos

Skopelos is one of the islands of the Northern Sporades, the second island in a row after Skiathos. On this enchanting island, the green of the pines and the dense forests mix with the deep blue of the sea and the sky creating an image of incomparable natural beauty.
Our village, Neo Klima (Elios) Skopelos, is located between the forest and the sea. It is 18 km from the town of Skopelos and 9 km from Glossa (Putraki), the second port of the island.
It is located on the south side and in the middle of the island. The most beautiful beaches are to the right and left of it. Its marina is modern, with all services for 80 boats. It also has a ramp.
---
The famous beach of Kastani is 3 km away. from our hostel.
The sights of Skopelos include the Museum (House) of Pavlos Nirvana, the Panagitsa of Pyrgos at the edge of the port, the church of Ai Giannis in Kastri where the movie mamma mia was shot, Drakontoschima, Loutraki which is the first port of S and many other attractions.
If you choose to visit our island, all you have to do is contact us for the availability of our apartments.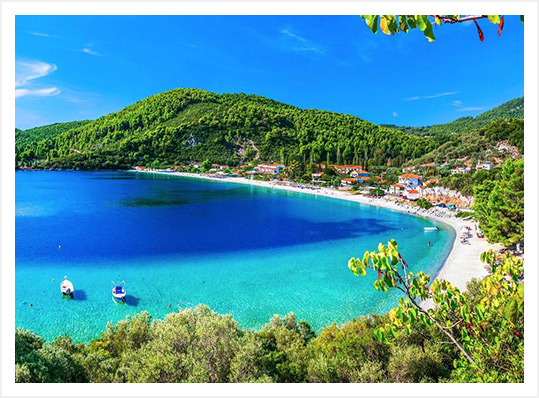 We invite you


in our traditional guesthouse in Neo Klima, Skopelos. We will be there for you offering high quality services and information about the sights and beaches of our island.