Rooms - Facilities
Athina Apartments | Traditional Guesthouse Neo Klima Skopelos

In our traditionally built guesthouse "Athina Apartments", you will find luxury, peace, fun and everything you need for a unique vacation in Skopelos.
Our apartments are a special place to stay for your summer vacation offering moments of relaxation and tranquility with its unique view. Having all the modern comforts and allying with the natural landscape, they will enchant you by offering everything you need to escape from everyday life, to calm down and relax.
All of our spacious apartments have a separate bedroom, wooden furniture and a kitchenette with a mini fridge, mini oven and electric kettle. Our amenities also include a TV, iron, free toiletries and a hairdryer. Free Wi-Fi is available in public areas.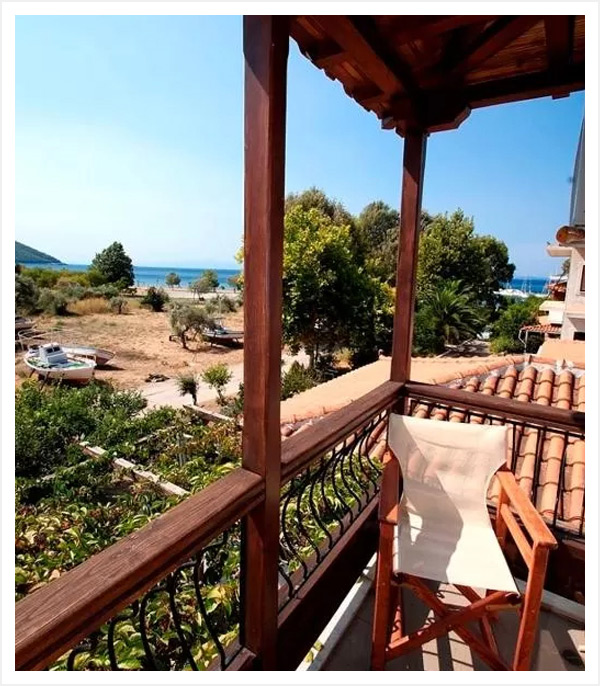 ---
Facilities


Television

Kitchenette & Mini Oven

Kettle

Mini Fridge

Wi-Fi

Veranda

Free Care Products

Iron

Hair Dryer
The cleaning of our apartments is regular and is done according to all specifications. Our staff is always friendly and polite at your disposal for any information or service you need.
Comfort, quality in accommodation and the provision of services that will satisfy even the most demanding visitor are just some of the elements that characterize us and are a guarantee for a unique stay in Skopelos.
Book now
We invite you


in our traditional guesthouse in Neo Klima, Skopelos. We will be there for you offering high quality services and information about the sights and beaches of our island.